CTiC, our partner City Prayer have teamed up with organisation, City Vision to promote a simple opportunity to be a witness for the gospel of Jesus Christ to all we meet in our City.
The Cross – simple but profound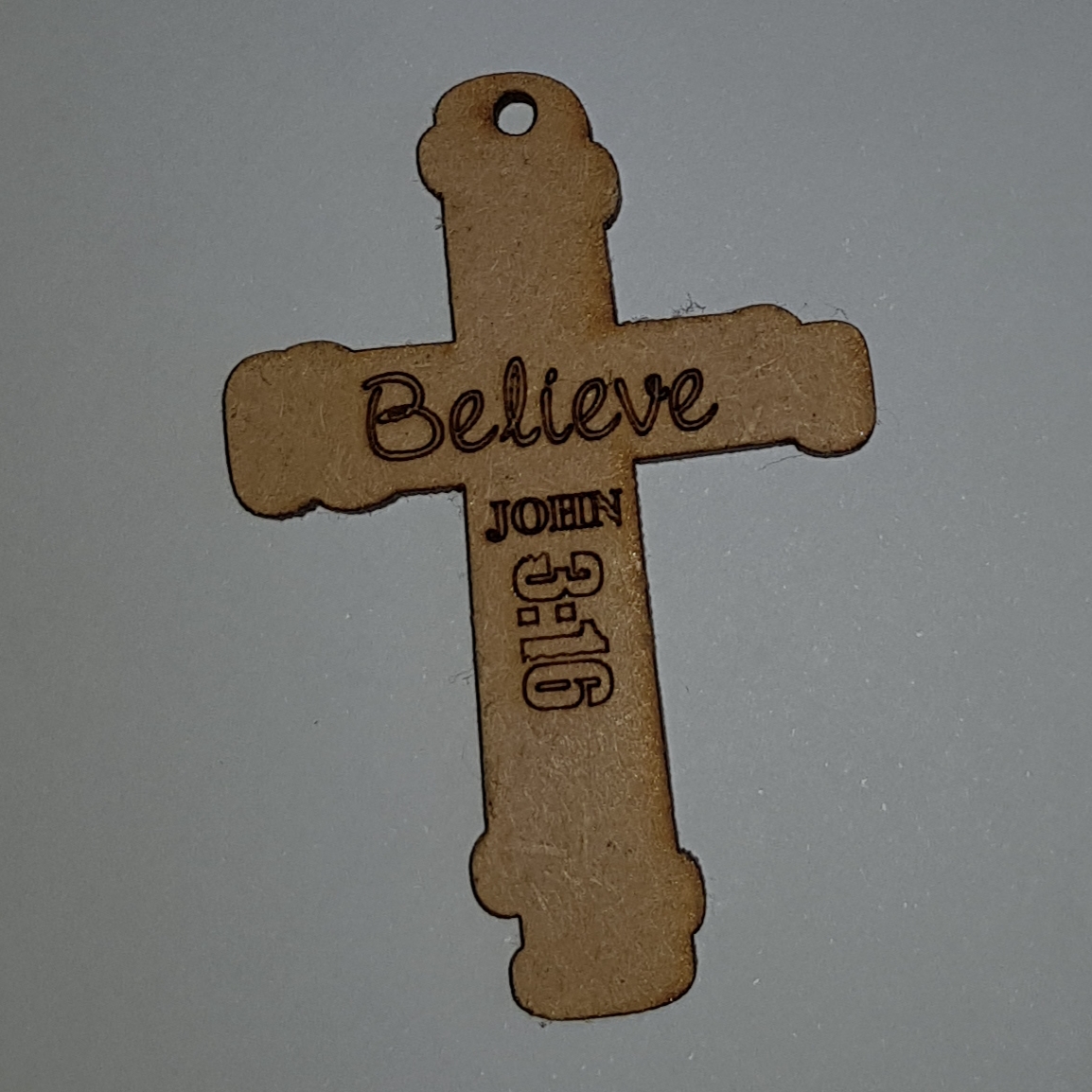 For the last three years, the founder of City Vision, Tony Hodges, has carried with him small two inch high wooden crosses. They are engraved with the word 'Believe' and the Bible reference, John 3:16 and when The Holy Spirit prompts, Tony gives them to people in places he visits, such as businesses, shops, restaurants, hotels and to people in the street.
The cross is an enduring symbol of Jesus' love and sacrifice to us all and these small wooden crosses have proved a real conversation starter touching many who have received them.
May I give you a small gift?
Watch this short video by Tony Hodges who describes the impact of giving a cross to a hotel cleaner.
Crosses for Chelmsford
Could you engage with this initiative?
Wouldn't it be amazing if our City was known as the place where you can receive the message of Jesus' love by the giving of a cross?
We have a obtained a supply of these wooden crosses and our simple aim is to spread the word about them placing them in the hands of local Christians to encourage participation and see what God does as we give them away.
How do I get some Crosses?
If you would like at least 50, or maybe 1000 or more! – you can obtain them directly from City Vision  – follow this link: https://cityvision.life/crosses
For a smaller quantity, at a donation of 20 pence each, or to discuss this initiative further – please contact CTiC Chair and City Prayer Leader, David Gilbey – chair@ctic.org.uk .