Christians Together in Chelmsford aims to be a champion and a catalyst for all God is doing in Chelmsford through our many Churches, Christian based organisations and individual Believers in Jesus Christ alike. We want to see Christians of all denominations and traditions come together as friends, so the name and the Good News of Jesus Christ may be made famous throughout our City.
---
2019 AGM – 13th October – Communicating a Vision for our City
Our 2019 gathering will be held, 3 pm Sunday 13th October, at Life Church, Hall Street and will very much be a time to communicate vision of what we see The Lord doing in our City. Everyone is very welcome – click here for more.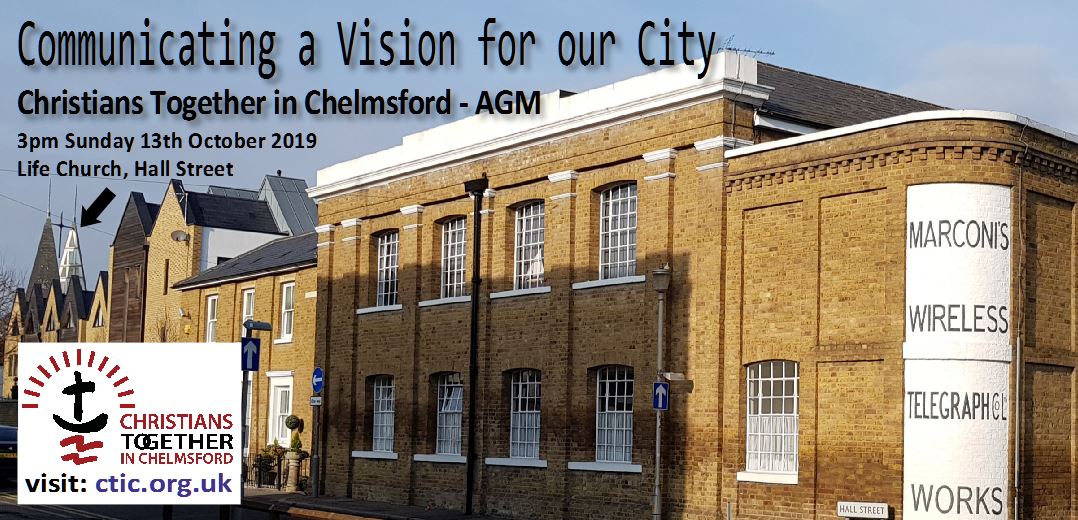 Chelmsford – a City of Communication of the Gospel? Here's Marconi's very first radio workshop in Mildmay Road/Hall Street – you can see our AGM venue, Life Church, which is further along the road.
Christian news and events
Latest News & Views click here
Local Christian Events Directory click here
Opportunities to Contribute or Serve
Need staff or volunteers or have a project that needs support? – Opportunities to Serve page – click here
 Place your event or opportunity – Contact us – click here