Prayer in the engine room of The Church! We believe that of our members and associates would agree and of course, each have their own meetings or rhythms of prayer.
Prayer Rota
CTiC has a Prayer Rota – click here to view – where, rotating each Sunday we list for prayer different Churches, Christian organisations, their ministers and leaders.
Chelmsford 24-7 Prayer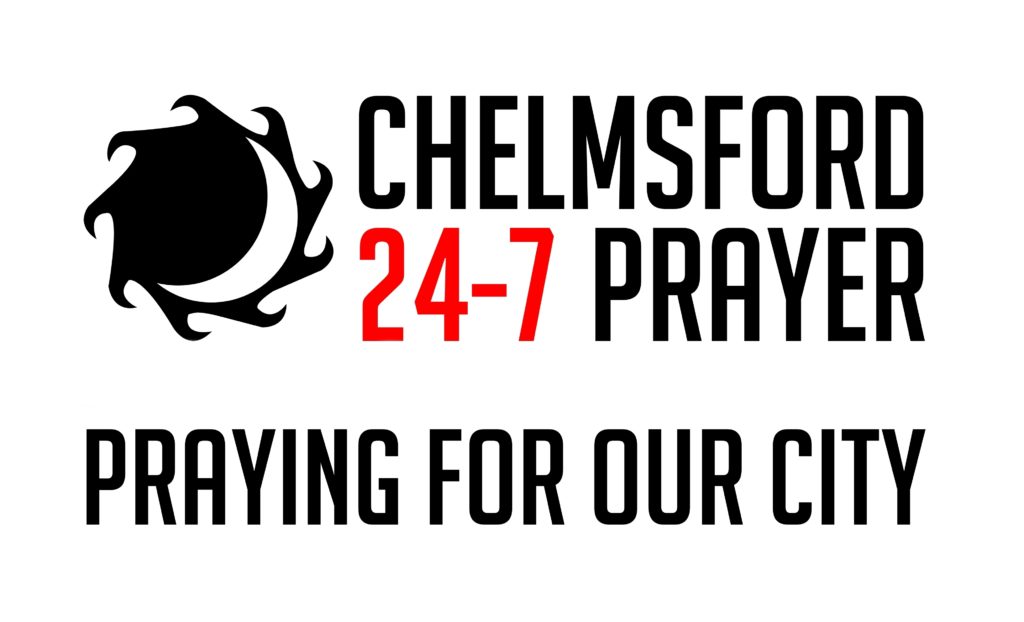 CTiC is closely supported by Chelmsford 24-7 Prayer, which since 2015 has worked in the City to bring the Christians of Chelmsford together in this most important of tasks.
Prayer Spaces facilitated by Chelmsford 24-7 Prayer are now advertised here on the CTiC website – click here.
Read about Chelmsford 24-7 Prayer at chelmsford24-7.org
.
---
Prayer for our City meetings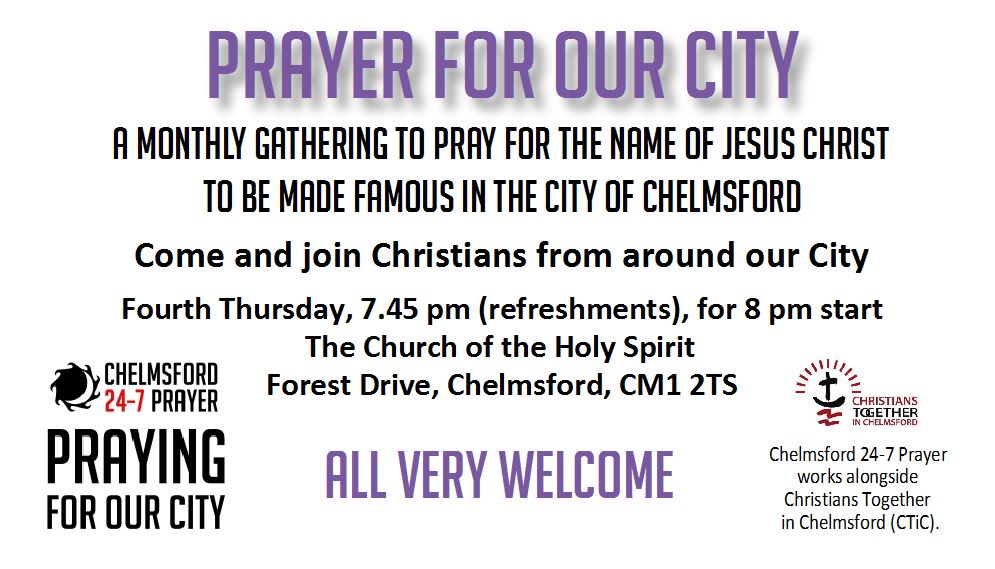 In partnership with Chelmsford 24-7 Prayer, usually on the 4th Thursday evening, 7.45 for 8pm, at The Church of the Holy Spirit, Forest Drive, Chelmsford, CM1 2TS, there is a monthly prayer gathering to pray over Chelmsford.
Further details are on this page on the Chelmsford 24-7 website – click here