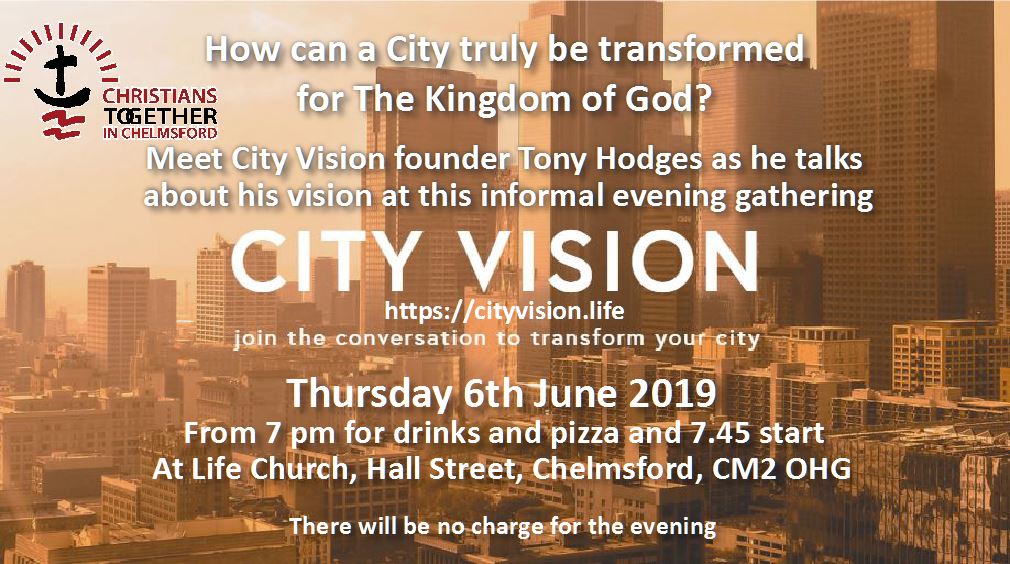 How can a City truly be transformed for The Kingdom of God?
Christians Together in Chelmsford have recently been introduced to City Vision – (https://cityvision.life). Its founder Tony Hodges, one of our speakers at our City Prayer Breakfast – click here for Breakfast details – has agreed to stay and be part of an informal evening gathering.
There will be an opportunity to discover more about City Vision and be part of an ongoing conversation about what it could mean for Chelmsford.
At Life Church, Hall Street, Chelmsford, CM2 oHG
Pizza and drinks from 7pm, starting about 7.45pm.
Please advise us if you would like pizza, so we can order in enough. There will be no charge for the evening – email chair@ctic.org.uk
Take a look at this introductory video from City Vision
City Vision Intro from City Vision on Vimeo.