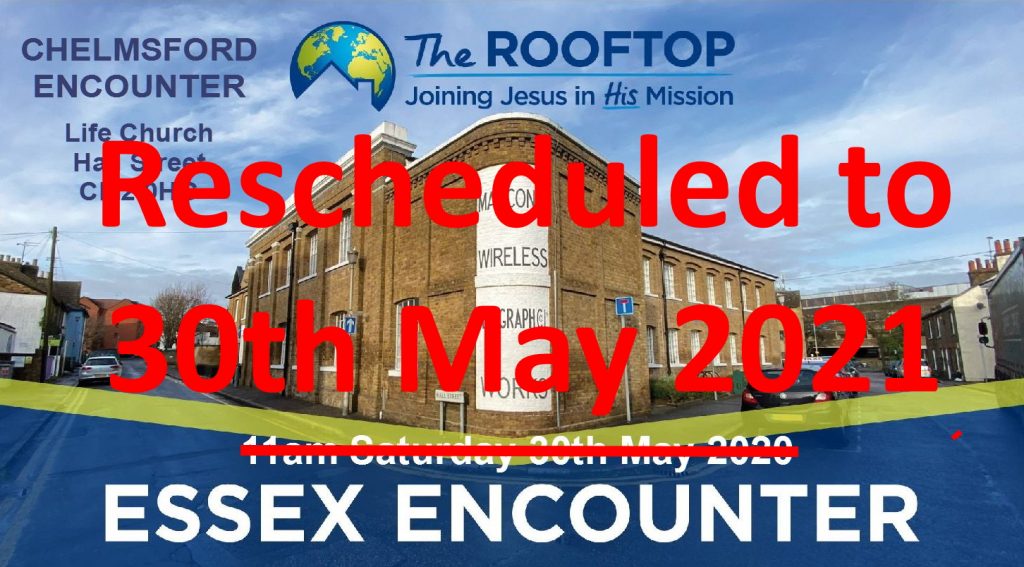 In view of the global coronavirus situation a decision has been made to reschedule this event to Sunday 30th May 2021. The Global Rooftop Encounter will now  be on 10th October 2021
The events are likely to look a little different and new publicity will be issued nearer the time
---
A call to Christians in Essex to gather on one day and together ask Jesus to help us see our County as He sees it.
In Acts chapter 10, Peter went to a rooftop to pray. On the rooftop he received a fresh vision of God's heart for lost people 'beyond the walls'. Peter's encounter on The Rooftop led to a global disciple making movement.
On Saturday 30th May, across Essex, Christians are being asked to gather on rooftops, hilltops and other high places, ask Jesus to help them to see their community as He sees it and then JOIN JESUS IN HIS MISSION and make disciples beyond the walls of the church.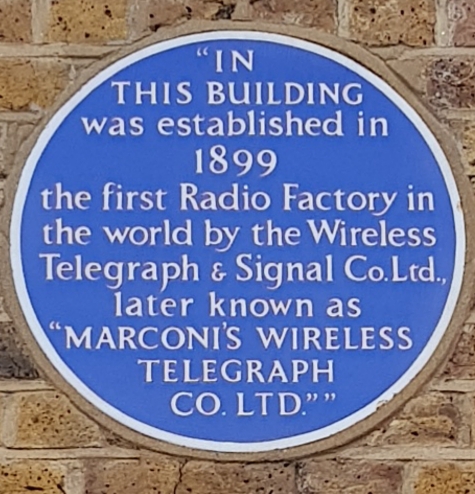 The Rooftop ESSEX ENCOUNTER will be launched live from Life Church, Hall Street, Chelmsford – a stones throw from the site of Marconi's original 1899 factory – the birthplace of radio.
We believe that The Lord is showing us that the legacy that Marconi left to the City is the basis for Chelmsford once again emerging as a centre of communication, this time for the Good News of Jesus Christ to be broadcast to Essex, the Nation and around The Globe. Chelmsford will therefore be the Hub for a number of Rooftop ENCOUNTERS, that we want to happen across the County on the same day.
Here is an introductory video to both ENCOUNTERS by Rev. Dennis Pethers, founder of The Rooftop.
Your invitation to The Rooftop ESSEX ENCOUNTER in Chelmsford
Whether you are involved in leadership or ministry at any level or capacity within your church, Christian organisation, or simply a 'grassroots' Christian with a passion for Jesus in our City, you are warmly invited and encouraged to join us on 30th May.
Representing The Church in Chelmsford, let us gather together and listen for God's strategy to see His Kingdom truly come to our City.
Details of the day are still being finalised, but our time spent together will include an introduction to The Rooftop ESSEX ENCOUNTER, the Encounter itself (which, depending on numbers attending, may take place at a high point nearby in the City), followed by a time of sharing as to what you have experienced… and what next?
Please spread the word! We would ask that Registrations for THE ESSEX ENCOUNTER in Chelmsford are made individually so we have a clear idea who is attending and have sufficient materials available.
REGISTER ON
(Link removed)
There is no charge, but on the day there will be a freewill offering to cover costs/donation to The Rooftop.
Looking for Coordinators for The Rooftop ESSEX ENCOUNTER elsewhere in the County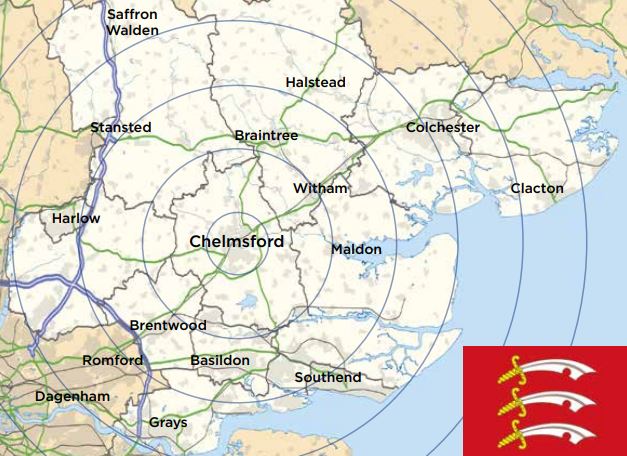 The Rooftop would also like to hear from Leaders in towns and districts of Essex who would be willing to hold an ESSEX ENCOUNTER in their own part of the County on 30th May.
Check out The Rooftop website for more information and insights: therooftop.org/essexencounter/ or email admin@therooftop.org
The Rooftop GLOBAL ENCOUNTER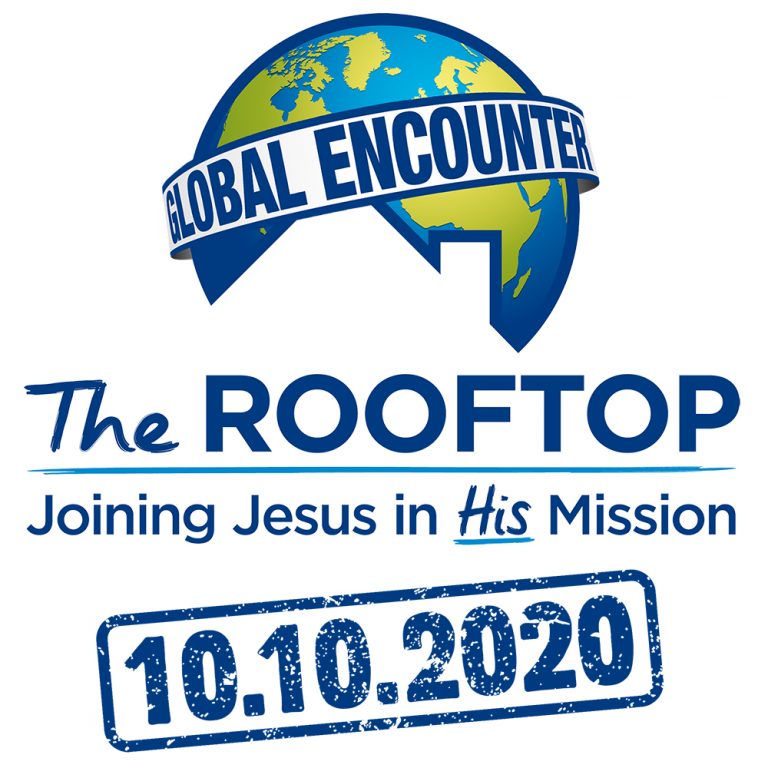 The Rooftop ESSEX ENCOUNTER is a prelude to The Rooftop GLOBAL ENCOUNTER, 10th October 2020, which will also be launched from Chelmsford.