A couple of days ago, we shared that local Roxwell man, Rev Hugh Dibbens, at 80 years old, is embarking on an 800 mile 'prayer cycle' – (click here to read more).
Well, Hugh is also  passionate about informing other seniors  – those 55 years and over  – that they have plenty of God given talent and ability and time left to be used by God!
Hugh says:
'The urgent message is that seniors are God's special gift for pioneer mission and evangelism for our time, especially with youth and children.  The problem is that the seniors themselves have to be persuaded!'
Read more below – or if it needs enlarging, click here to view as a pdf document.
Hugh would love to hear from you,email: hrdibbens@gmail.com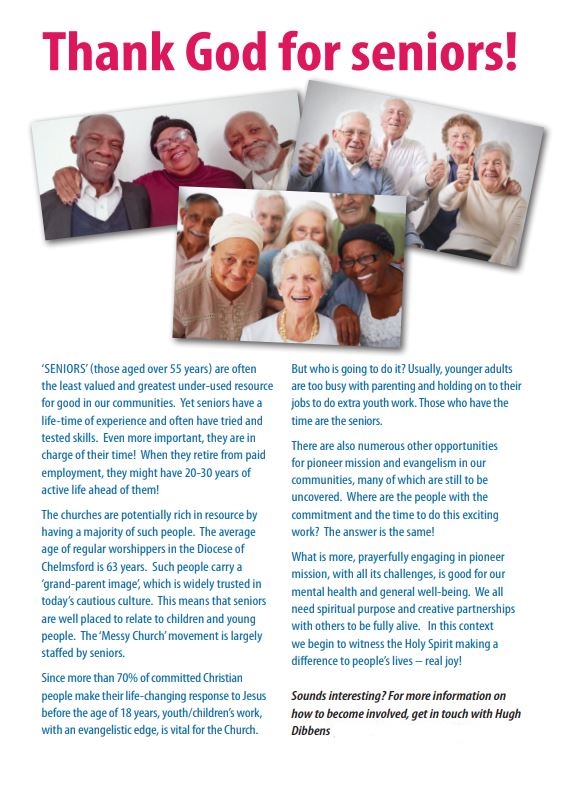 You can also read a two page document that Hugh wrote on the same subject in 2015, which has some scriptural references, entitled God's Gift For Today's Mission – ' The Senior Silver Service'  – click here.