City Prayer have sensed the season has been drawing to a close for Prayer Spaces and have recently decided to end all regular Prayer Spaces. The last one was at The Cathedral on Wednesday 11th December 2019.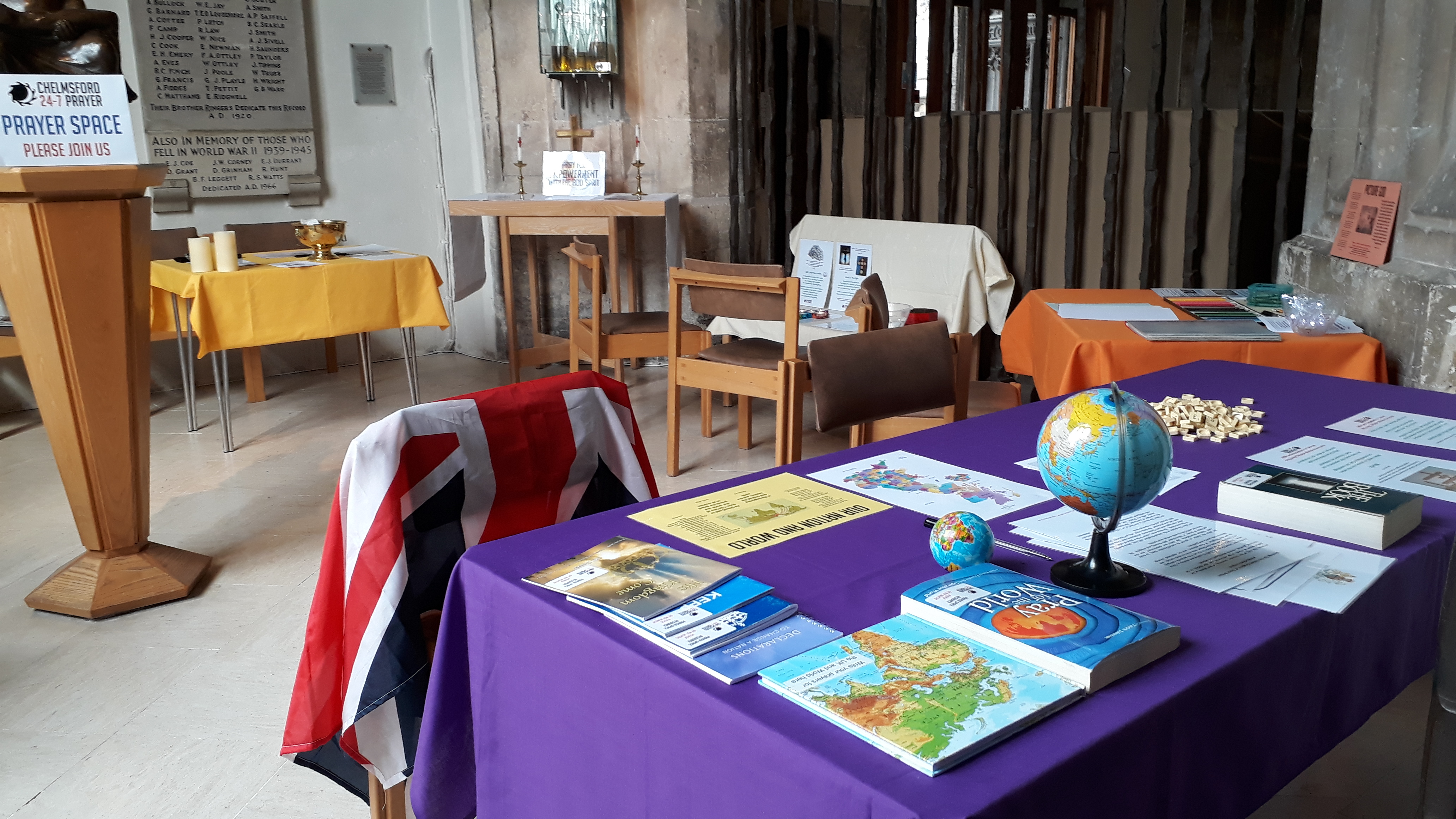 City Prayer – the new name for Chelmsford 24-7 Prayer – is partnered with CTiC.
Since 2015, Chelmsford 24-7 Prayer has operated 'portable Prayer Spaces'. These have periodically been set up at a number of the City's Churches and more recently two per month in St. Peter's Chapel at Chelmsford Cathedral, 2nd and 4th Wednesdays, 11 am to 3 pm.
All have been very welcome to drop-in to pray for our City, Nation and World, or whatever is on their heart.