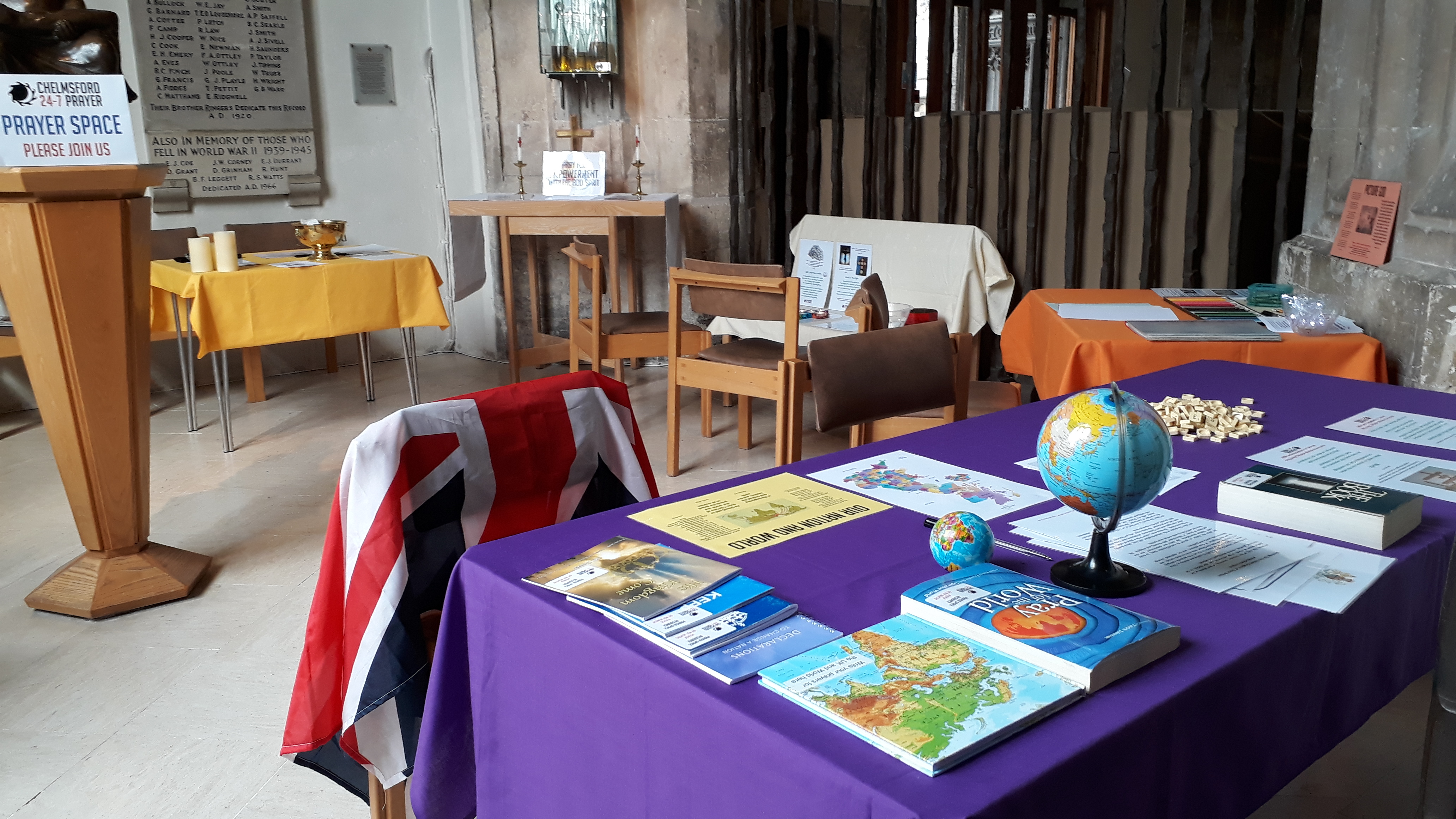 City Prayer – formally called Chelmsford 24-7 Prayer – is partnered with CTiC and some leadership is shared.
Since 2015, Chelmsford 24-7 Prayer has operated a 'portable Prayer Space', which has been periodically set up at a number of the City's Churches. There are still occasional 'one-off' Prayer Spaces and generally two per month at Chelmsford Cathedral, 2nd and 4th Wednesdays, 11 am to 3 pm.- but do check our Events Directory to confirm before attending.
Note – there are no Prayer Spaces in August -next will be Weds. 11th September 2019
All are very welcome to drop-in to pray for our City, Nation and World, or whatever is on your heart..
General information about  Prayer Spaces is on the City Prayer website – click  here