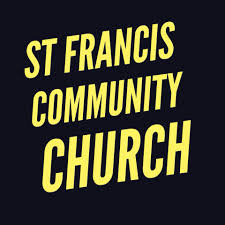 Last week, we advertised an innovative idea for 'doing church'! Worship Creative – at Chelmsford's newest church, St. Francis Community Church:
Beaulieu Community Centre, Beaulieu Square, Centenary Way, Chelmsford CM1 6AU
 –click here for that article.
Well, CTiC Chair, David Gilbey went along to find out more. He's what he discovered:
'for an hour or so, there was a gazebo to sit under to explore God's peace, tables with people chatting and getting to know each other, tea and coffee, snacks continually served. Children running about having fun, people standing at one end of the hall worshipping God, many other interactive resources around the place to engage with our Heavenly Father – including one I was told was very popular – a 'man drawer'!  – Take out an everyday object and use it as the basis for prayer.
What an amazing space… an emerging, organic expression of Church, a space to be and to discover God. Other's take note!'
The next Worship Creative is Sunday 31 March, 5.45 pm for an hour or so… or when it finishes!
Put it in your diary now!
Click on a photo to enlarge