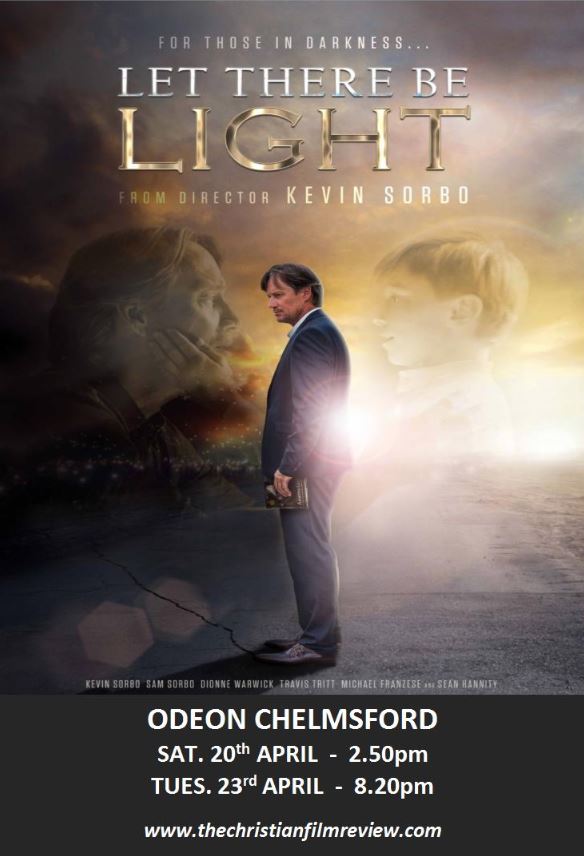 Christian Films at my Cinema, have advised us today that the new film, Let there Be Light, will be shown on Sat. 20th (2.50pm) and Tues. 23 April (8.20pm) at the Odeon , Chelmsford.
Let There Be Light is a family friendly film, that follows the conversion of a staunch atheist, with some inspirational scenes, this film really calls us to be the light that Jesus called us to be in this dark world and to respond as Jesus would, with love.
We are told that If the Saturday showing goes well, the cinema may retain the film for further showings the next week.
Odeon website – check at www.odeon.co.uk/cinemas/chelmsford/77/
A review of the Film and the trailer  can be found here:
www.thechristianfilmreview.com/let-there-be-light/let-there-be-light-review/