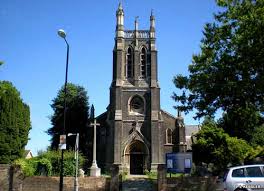 St John's Moulsham Street, Chelmsford are running away to join the circus! This year's Lent Course, From Now On, is based on the film
Monday 11th March is film night! They've got popcorn and snacks and will be snuggling down to watch The Greatest Showman starting at 7.30pm in the Church lounge.
Then for 4 weeks after they will be using the film to help us reflect on your journey through Lent, again Monday evenings from 7.30pm.
Alternatively if daytime works much better than you, our brothers and sisters at Christ Church URC, New London Road, Chelmsford, are running the same course at 2.30pm on a Wednesday afternoon starting this coming Wednesday 6th March, with the film showing.
Never seen the film? Hate musicals? Don't worry, the course will make still make sense and is worth doing!
See St. John's Facebook page: www.facebook.com/StJohnsMoulsham/