CTiC supports Fairtrade
A number of Christians and their Churches in our City support Fairtrade and even sell fairly traded goods at their churches and elsewhere..
For instance, we previously let you know of a weekly Fairtrade stall at Central Baptist Church, Tuesday's during term time, 10.30am to 2pm -details, click here.
Could you and your church become involved in Fairtrade?
FAIRTRADE FORTNIGHT 25 February – 10 March 2019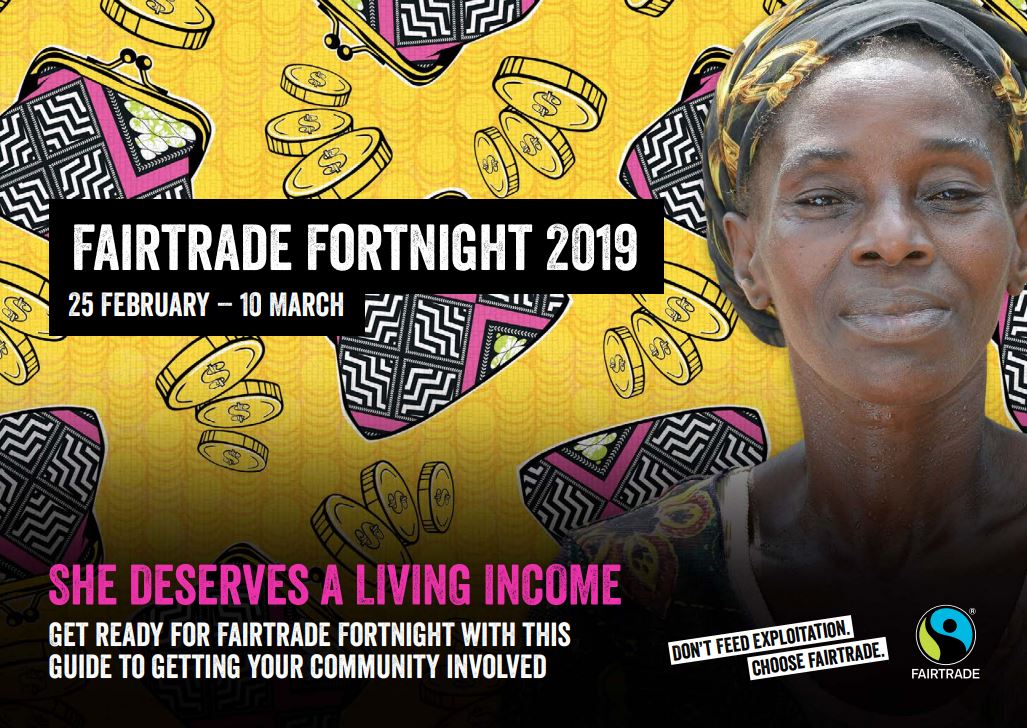 Fairtrade say:
Calling all chocolate fans! Join the Fairtrade campaign to ensure that cocoa farmers are paid fairly for their work and are able to live a dignified life. It's easy to join in.
For two weeks each year, thousands of individuals, companies and groups across the UK come together to celebrate the people who grow our food, people who live in some of the poorest countries in the world and who are often exploited and badly paid. This year we are focusing on the people – in particular the women – who grow the cocoa in the chocolate we love so much.
More details at: www.fairtrade.org.uk/get%20involved//Current-campaigns/Fairtrade-Fortnight
Fairtrade tasting event, Quadrant Store, Chelmsford -6 March
The event will will showcase a range of food from Coop food stores, Fairtrade and local foods.
Tickets are available soon from customer services in the Chelmsford Quadrant department store. (£2 each for members/£3 for non-members)
TICKETS ALSO ONLINE CLICK HERE to purchase your ticket through Eventbrite. (please note an admin charge is made to purchase via this method.)
More information: www.chelmsfordstar.coop/food/news/fairtrade-local-food-tasting-event-wednesday-6th-march-2019