What is Fairtrade?
Fairtrade is about better prices, decent working conditions, local sustainability, and fair terms of trade for farmers and workers in the developing world.
With Fairtrade you have the power to change the world every day.
Buying Fairtrade is easy. There are over 4,500 Fairtrade products from coffee and tea to flowers and gold, so when you shop, look for the FAIRTRADE Mark.
Locally, several churches support Fairtrade and each Tuesday, 10.30 am to 2 pm, (except School Holidays), you can find a selection of fairly traded goods for sale at:
Central Baptist Church, Victoria Road South, Chelmsford, CM1 1LN 
Do drop-in!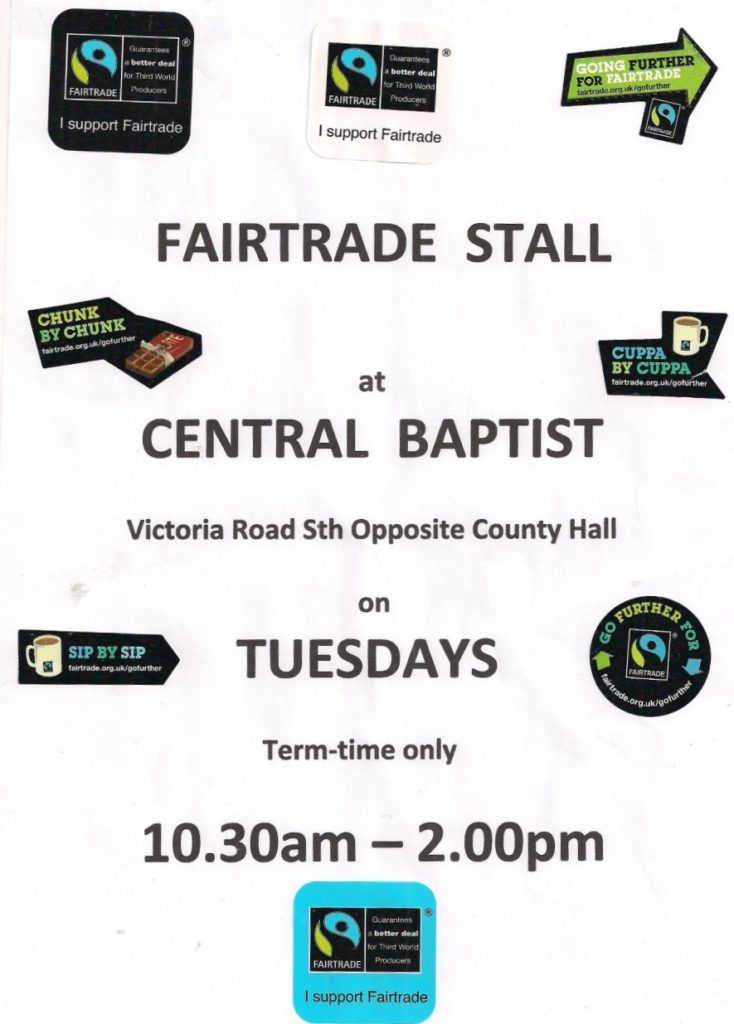 Further information about Fair Trade at www.fairtrade.org.uk