An open invitation to the Christians of Chelmsford
Discover how to write and produce short, impactful films that proclaim the Good News of the gospel.
Register for this free 4-week online interactive training on screenwriting and visual storytelling
7 pm to 8 pm Saturdays, 4, 11, 18 & 25 July 2020
Visit: holywaytraining.eventbrite.co.uk
Background / Course facilitator, Gbenga Ajayi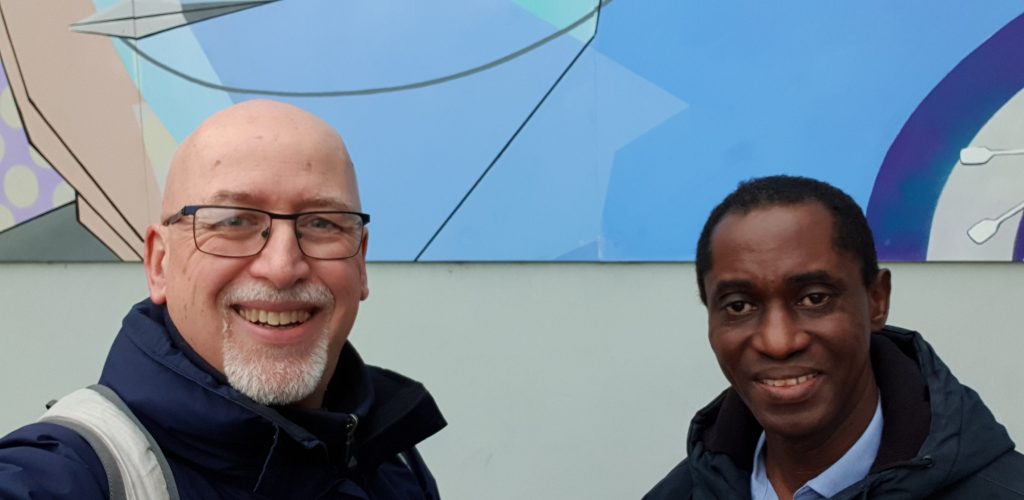 A number of months ago, Gbenga Ajayi contacted CTiC believing that God had directed his attention to Chelmsford. Early in 2020 he travelled and met with CTiC Chair, David Gilbey. Gbenga was fascinated to learn that through our legacy of Marconi, Chelmsford was considered 'The Birthplace of Radio'.
There is a belief amongst a growing number of Christians in Chelmsford that The Lord is again going to raise up Chelmsford as a place of global communication, but this time for the proclamation of the gospel. With experience in Christian film media, Gbenga felt that he had something to contribute.
Gbenga is a Nigerian screenwriter and filmmaker. He holds both a Bachelor and Master of Arts degree in Theatre Arts from University of Ibadan, Nigeria and a PhD in Film from Bournemouth University UK. He is the coordinator of The Holyway Outreach Ministry, which produces television drama and feature films as a means of preaching the greatest story ever told.
Gbenga was a Lecturer at Lead City University and Associate Lecturer at the University of Ibadan, Nigeria. Now living in the UK and teaching at the Lincoln School of Film and Media, University of Lincoln, Gbenga's vision is to meet with fellow believers who have a genuine passion for using their creative gifts to serve the Lord and to explore how they can have a significant media presence for Jesus.
Email: holywayfilms@gmail.com