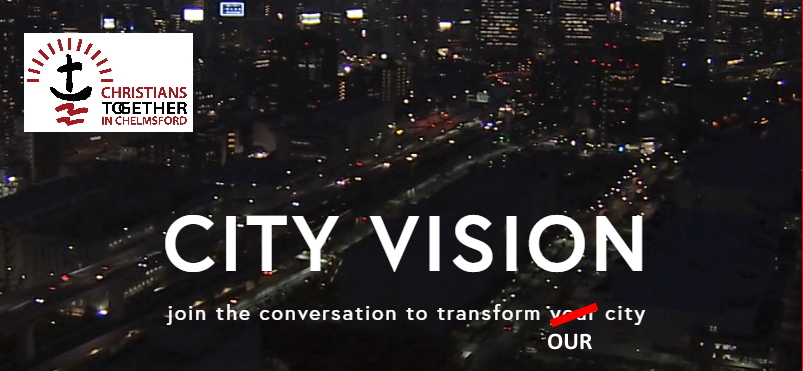 Thank you to all who came to a stimulating day of learning, fellowship, worship, and practical wisdom about transforming cities at our Conference, God's Vision for Cities, which was organised by City Vision in partnership with Global Advance and Christians Together in Chelmsford.
What are the signs of the Kingdom coming to a city? Does God have a blueprint for cities? Is it just 'larger churches' or does it include social transformation? Can the experience of other cities bless yours? Can a wider view inspire new possibilities? These were just some of the questions posed and answered at our day long gathering.
Our speakers were significant Leaders, both from the UK and USA – including Debra Green OBE, National Director of Redeeming Our Communities, (ROC), Peer Lord Nat Wei of Shoreditch, Ken Janke from Dallas, a director of Global Advance (78 international missions this year.) and Jon Peterson, founder of City Force. Both Ken and Jon are also leaders of 24-7 Prayer in the USA.
God's Vision for Cities highlights video from City Vision on Vimeo.
City Vision have also published a Blog Post describing the day, which includes photos – click here to view.
Here are some other photos of the day a a slideshow:
This slideshow requires JavaScript.