CTiC has recently received the following communication from our Police, Fire and Crime Commissioner, Roger Hurst.
Please consider passing it on to ministers and church members.
You may also download the below in A4 pdf letter form – click here.
---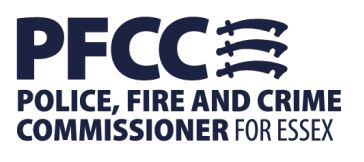 Dear Partners
Protecting Places of Worship – Government Consultation
I hope that this letter finds you well, and that you and your family and friends remain well in these difficult times.
As many of you may already be aware, earlier this month the Home Office launched a consultation on Protecting Places of Worship. According to the consultation document, its aim is to improve schemes that are currently in place to protect places of worship, and to provide the government with evidence on what more needs to be done to support faith groups, so they
can worship free from fear or abuse.
The full consultation document is available via the link below.
https://www.gov.uk/government/consultations/protecting-places-of-worship-consultation
The majority of questions within the document are about the individual worshipper's experiences and perceptions. Therefore, I encourage you to participate in this consultation directly.
I will also be providing a response myself and if there are specific points you would like me to raise, please let me and my team know by emailing pfcc@essex.police.uk
Yours sincerely
Roger Hirst
Police Fire and Crime Commissioner