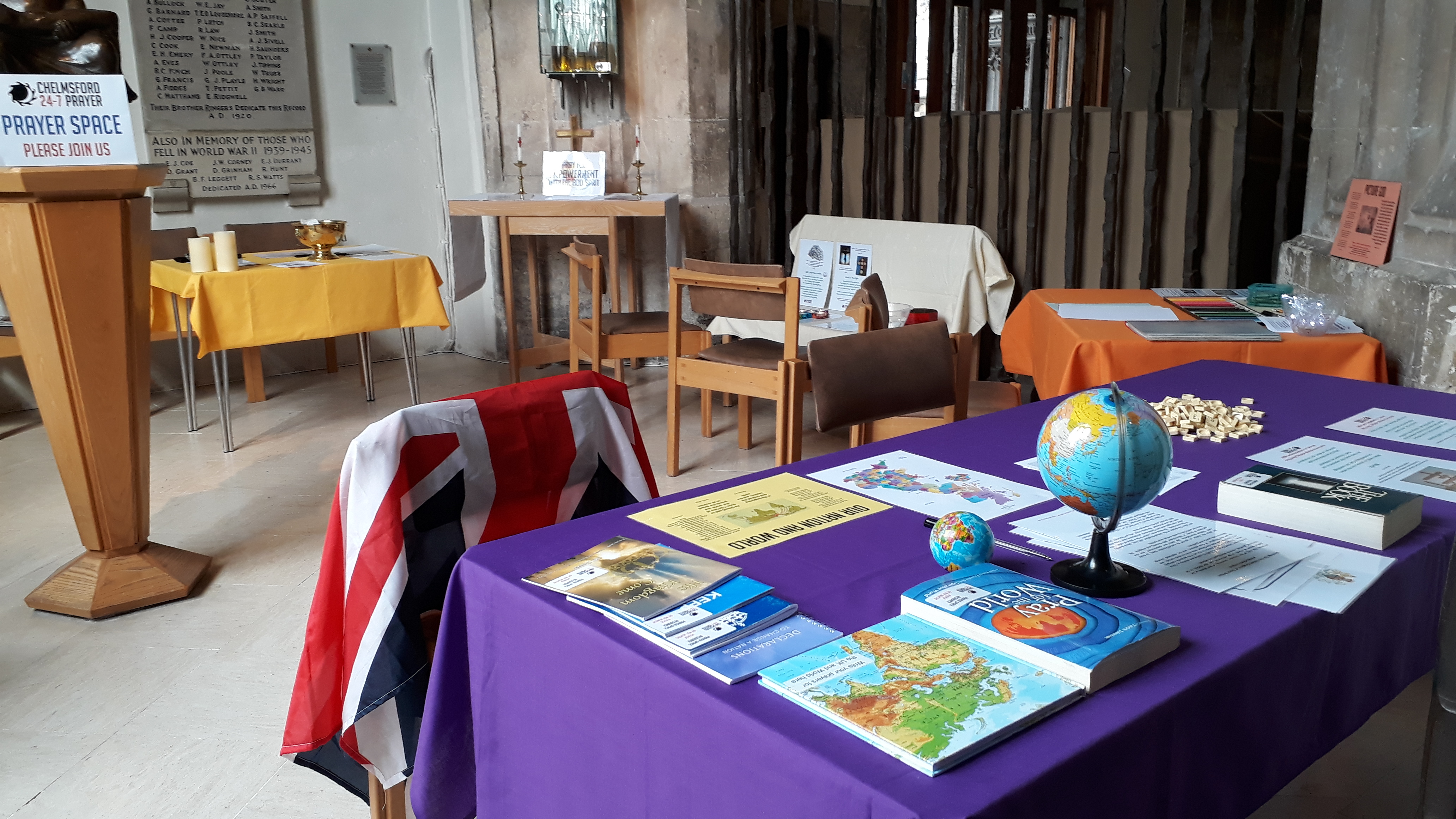 Prayer Spaces re-commence after the summer break, this Wednesday 11th September. Do come along!
Since 2015, Chelmsford 24-7 Prayer – now called City Prayer – has operated 'portable Prayer Spaces'. These have periodically been set up at a number of the City's Churches.
Currently, there are normally two per month at Chelmsford Cathedral in St. Peter's Chapel, on 2nd and 4th Wednesdays, 11 am to 3 pm.
(Do however check our Events Directory to confirm before attending –  note there will not be one on Wed. 9th October).
Resources are set out to guide your prayers. All are very welcome to drop-in to pray for our City, Nation and World, or whatever is on your heart and to stay for as long as you are able.
More information about Prayer Spaces can be found on the City Prayer website – click  here