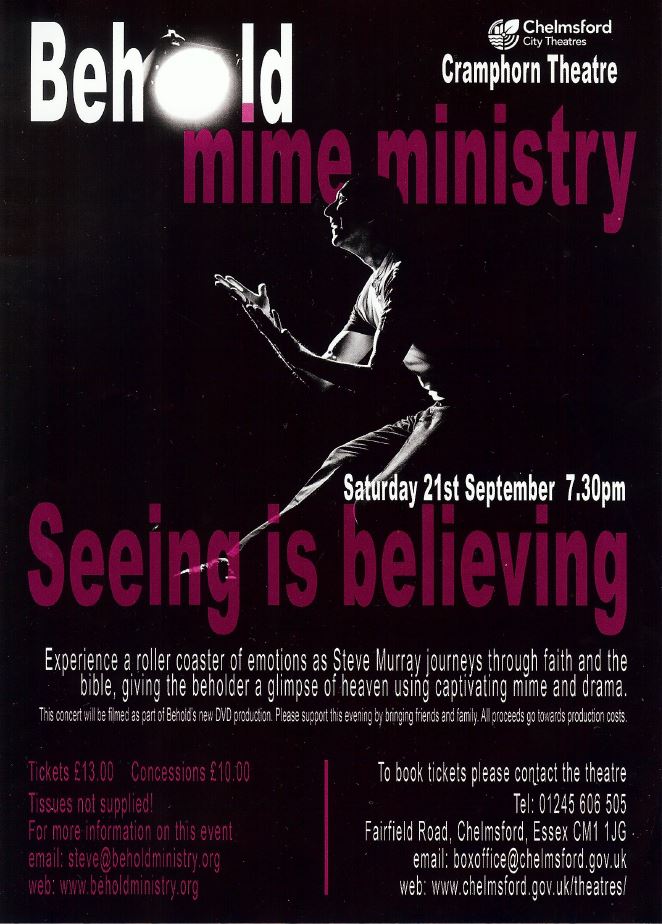 Well known Chelmsford Christian and mime artist Steve Murray of Behold ministry, is very excited to announce that the production of a brand new DVD commences this September. Part of this production is to film a live concert at the Cramphorn theatre in Chelmsford, on Saturday 21st September 2019..
All the proceeds of the concert will go towards the production of the DVD and hire of the theatre so please spread the word and tell your friends. It's going to be a great night where Steve will perform favourite oldies and newer mimes alike, including the very popular and hilarious Exodus drama!
Tickets are available at the theatre box office price £13 standard and £10 concessions.