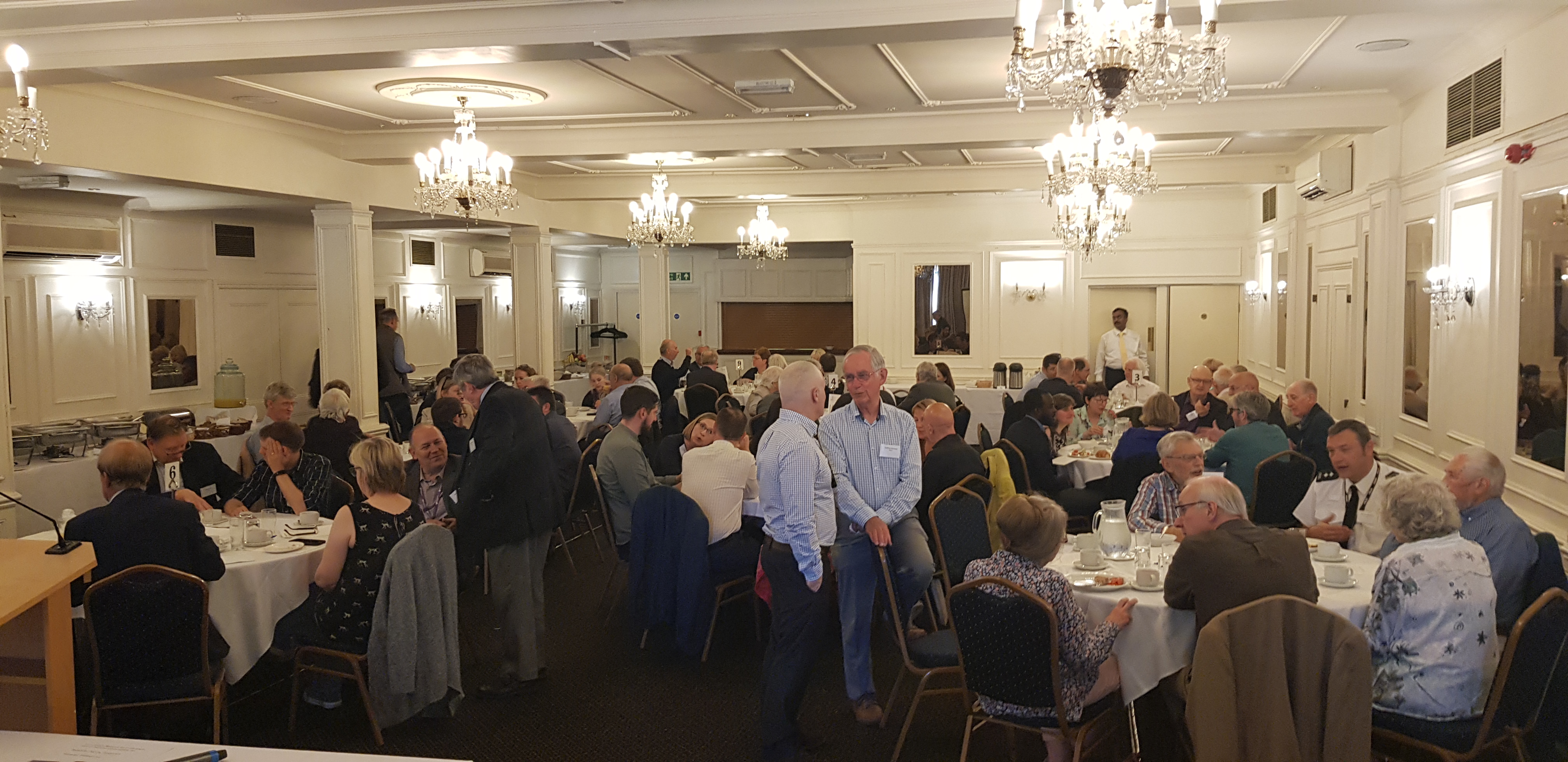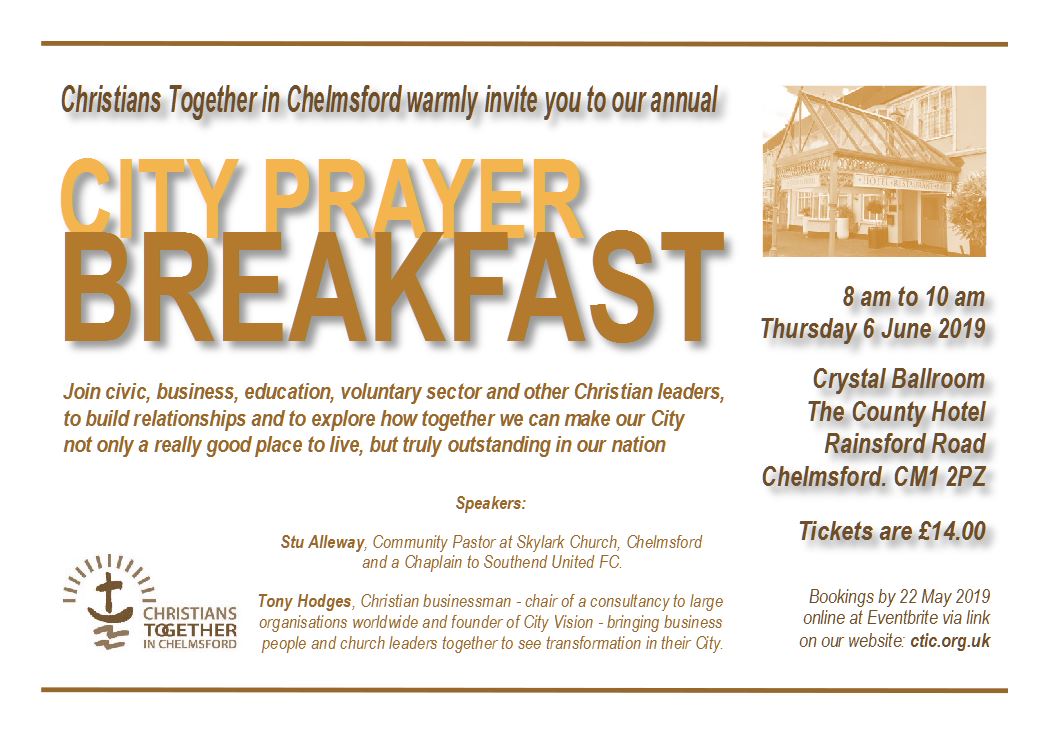 The 2019 City Prayer Breakfast was in the Crystal Ballroom of The County Hotel, Chelmsford. It was really encouraging to see around seventy people from civic, business, education and charity sectors and those from our Christian community gather together to build relationships and pray for the life of our City.
We had two speakers, Tony Hodges from national organisation, City Vision* and Stu Alleway, Community Pastor of our City's Skylark Church and who is also a chaplain to Southend United. Both brought compelling accounts of how prayer and love for others will change our City.
Sue Gibson, who oversees the monthly gathering, Prayer for our City, introduced prayers covering the themes of Communities, Education, Local Government and Business & Workplace.
To read the prayers – click here.
We also hoped much of the morning would be about about birthing and building relationships. There was a real buzz of conversation before, during and after. We believe that much 'good fruit' will emerge through people working together to see City and citizens prosper. We will be considering if City Breakfast's could be a more regular event?
*Find out more about City Vision, by reading our write up of a gathering the same evening at Life Church, where Tony spoke about his vision to see The Kingdom of God come to cities up and down our nation – click here.
More photos from the 2019 Breakfast
This slideshow requires JavaScript.